Princess Cake Ideas
This post may contain affiliate links. Read our full disclosure policy. 
Cakes for a princess birthday party are extra special! On this page you'll find some favorites, along with a few new ideas for cake decorating inspiration!
I wanted to share this first birthday cake picture because I thought it was so unique (and cute!) for a princess theme cake. You don't often see the princess drawn on the cake.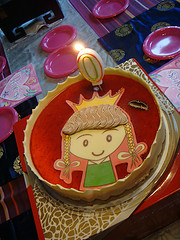 Photo by: http://www.flickr.com/photos/scottvanderchijs/ / CC BY 2.0

---
Princess Castle Cakes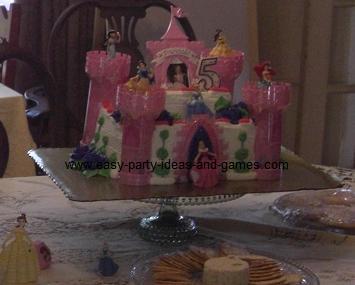 A castle cake is another popular option for a princess party.
-Shared by Lisa

---
Princess Doll Cakes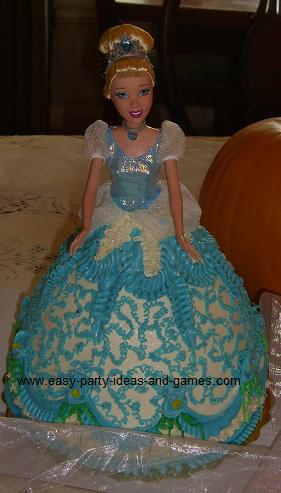 Also popular are Doll and Barbie cakes, with the doll in the middle and the dress as the cake. Just add a tiara to Barbie and you're all set!
- Shared by Lisa
---
More Cute Cake Decorating Ideas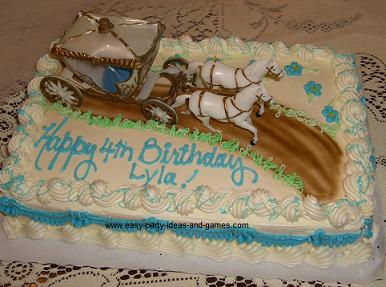 My friend who shared this photo says "The horse and carriage on the sheet cake were from my Cinderella birthday cake! Yes, my mom saves everything!"
~Shared by Lisa

Another fun idea for a princess party is to use a
crown cake pan
.
---
Show Off Your Cake!
Show us your great cake and tell us how you did it!
---
This site is a participant in the Amazon Services LLC Associates Program, an affiliate advertising program designed to provide a means for sites to earn advertising fees by advertising and linking to amazon.com.

Let's

Connect

!

---
Add your Princess Cake to this page!