Ideas for a Halloween Party: A Scavenger Hunt!
This post may contain affiliate links. Read our full disclosure policy.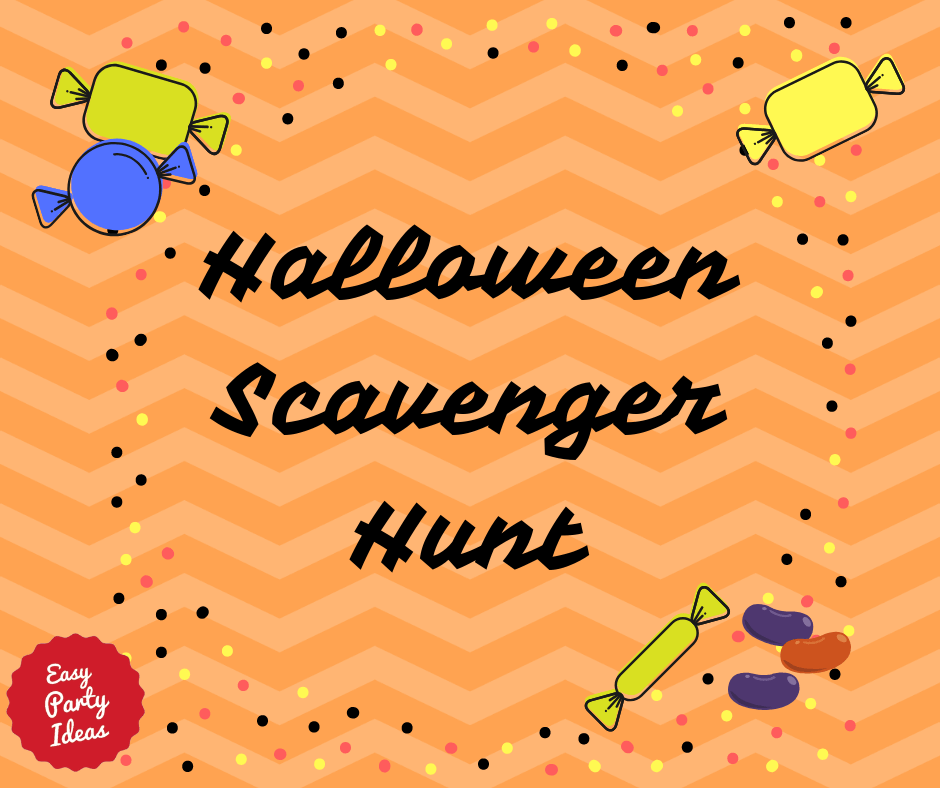 Perfect ideas for a Halloween Party? I'll set the stage...
It is Halloween night...You are going from house to house, trick or treating...
In my neighborhood, sometimes there is a distance between houses that are participating in giving out candy. There is no shortage or kids trick or treating though!

Last Halloween, while our family was out trick or treating, we often came across a group of teenagers. They were going around the neighborhood and  instead of going trick or treating, they were on a Halloween scavenger hunt.
Instead of looking for items, like in a regular scavenger hunt, these hunters were looking for specific costumes on trick or treaters who were roaming the neighborhood. (Here are ideas if you are looking for a more traditional Halloween themed scavenger hunt) What a great idea for teens or as an addition to Halloween night activities!
---
Three Halloween Scavenger Hunt Ideas
Here are some ideas that were on their list, as well as a few of my own:
Scavenger Hunt for Specific Costumed Characters:
Princess
Luke Skywalker
Darth Vadar
Pokemon
Vampire
Dorothy from Wizard of Oz
Red Riding Hood
Hannah Montana
Cheerleader Look for specific costume items:
Witch's hat
Light Saber
Microphone
Cheerleader pompoms

Scavenger Hunt for Halloween Decorations:
Spiderweb
Jack-o-lantern
Ghost
Scarecrow
Black Cat
Bat
Pumpkin
Hay Bale
Spooky Music
Strobe Light
Witch
Graveyard

Scavenger Hunt for CANDY!
Keep trick or treating until you gather each of these kinds of candy in this Hunt for Halloween Candy:
Gum
Kit Kat Bar
M&M's More fun Halloween stuff to look for:
Eerie Spooky Music
Dog in a Halloween Costume
Black Cat
Do you have any ideas to add to the list? We'd love to hear about your ideas for a Halloween scavenger hunt.
Have A Great Halloween Idea?
Do you have a great idea for celebrating Halloween? Share it!
This site is a participant in the Amazon Services LLC Associates Program, an affiliate advertising program designed to provide a means for sites to earn advertising fees by advertising and linking to amazon.com.

Let's

Connect

!

More Ideas for a fun Halloween Party

Halloween Costume Party Pictures

School and Carnival Halloween Parties
Halloween Cakes and Cupcakes Gallery