Halloween Party Menu
As an Amazon Associate I earn from qualifying purchases. Other links on this site may lead to other companies that I'm associated with.
Planning a Halloween Dinner Party?
Or looking for a Halloween Party menu item for a that doesn't necessarily include spooky Halloween finger foods?
Set the atmosphere with candlelight...cobwebs...and a touch of glitter here and there to add a little magic to your table.
Personally, one of my favorite foods to serve in a sit-down dinner situation like this is a good old fashioned, hearty, Italian dinner. 
How about Lasagna with red wine? It is always a crowd pleasure at any time it is served. 
Lisa's Easy Cheese Lasagna Recipe


Box of No-boil lasagna
15 ounce container of ricotta cheese (part-skim)
8 ounces of shredded mozzarella
1/4 cup grated or shredded Parmesan cheese
dried parsley flakes 1/8 teaspoon
1/2 teaspoon salt
1/4 teaspoon pepper
Jar of Spaghetti Sauce (I like Classico Basil and Tomato)
Mixes cheeses, parsley, salt and pepper. Coat the bottom of a 9x13 baking dish with a thin layer of sauce. Put down a layer of lasagna noodles. No need to overlap - they will expand. Put down a thin layer of cheese. Continue to layer spaghetti sauce with cheese and noodles. Pour remaining sauce on top, cover with foil, and bake at 350 degrees for 45 minutes to one hour. Serve with Garlic Parmesan bread and a ceasar salad!
This recipe is so easy, and a family favorite to serve, even when you don't have guests!
Still looking to make your menu item more in tune with the season?
If you must find a way to make your dish "spooky", you can take small wedge slices of cheese, shaped to be tombstones, and place them on top of the lasagna to create a 'cemetery scene.'
---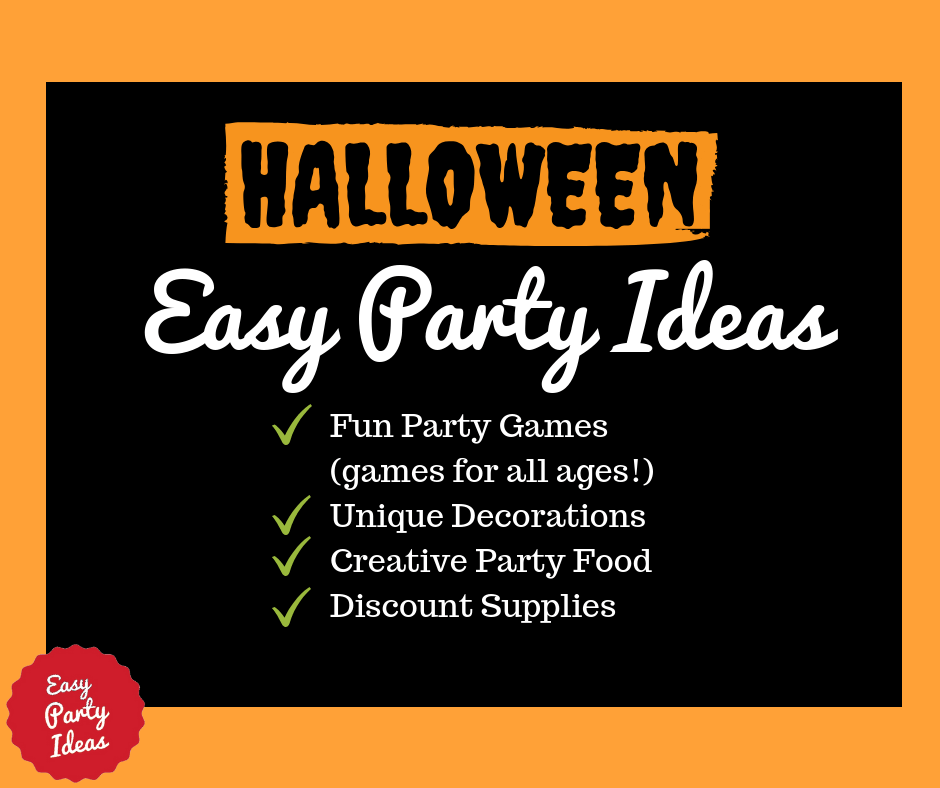 This site is a participant in the Amazon Services LLC Associates Program, an affiliate advertising program designed to provide a means for sites to earn advertising fees by advertising and linking to amazon.com.

Halloween Party Menu Decorations
Setting the mood is so important for your dinner, and the decorations are absolutely KEY. As pictured below, one fun idea is to use
Halloween Scene Setters.
They come in all sorts, such as an asylum, haunted house, or whimsical. I think the castle ones are great because they can be used for other party themes, giving you best value for your money!
Scene Setters are great! They can instantly create a visual effect - make the walls of your room look like the inside of a castle, a ghost town, or whatever spooky scene you choose.
The bottom line for your Halloween dinner party is that anything you serve could work for a dinner, provided that the mood is set.
Your decorations will set the tone for the meal!
Let's

Connect

!

---
Halloween Party Snacks