Centerpiece Party Ideas

This post may contain affiliate links. Read our full disclosure policy. 
A centerpiece can add a lot to your party decorations! Whether it be a floral design, candles, or something fun and whimsical, a centerpiece is a must for your table and can be added around the party space too. What is even better is that many can be easily and cheaply done, even by those who don't usually do DIY projects!
Floral Centerpiece Examples

These centerpieces were made with blue hydrangeas and white roses. I love the green too! A tip for working with hydrangeas - use a rubber band around the bottom of the flower. You won't be able to see it, and it keeps the flowers from drooping so the cluster of flowers holds it's shape. These arrangements are small so they can be placed together in groupings or used individually.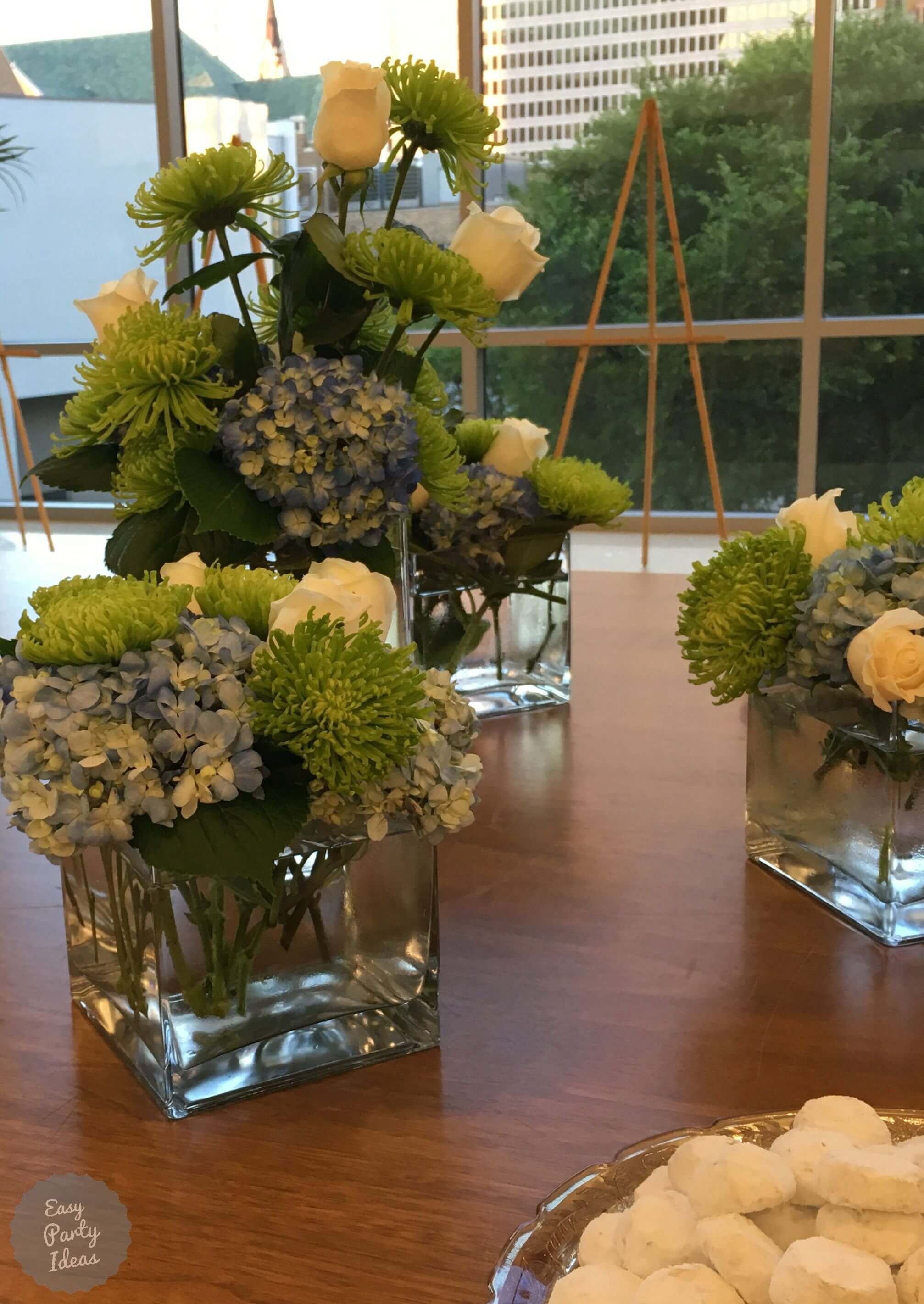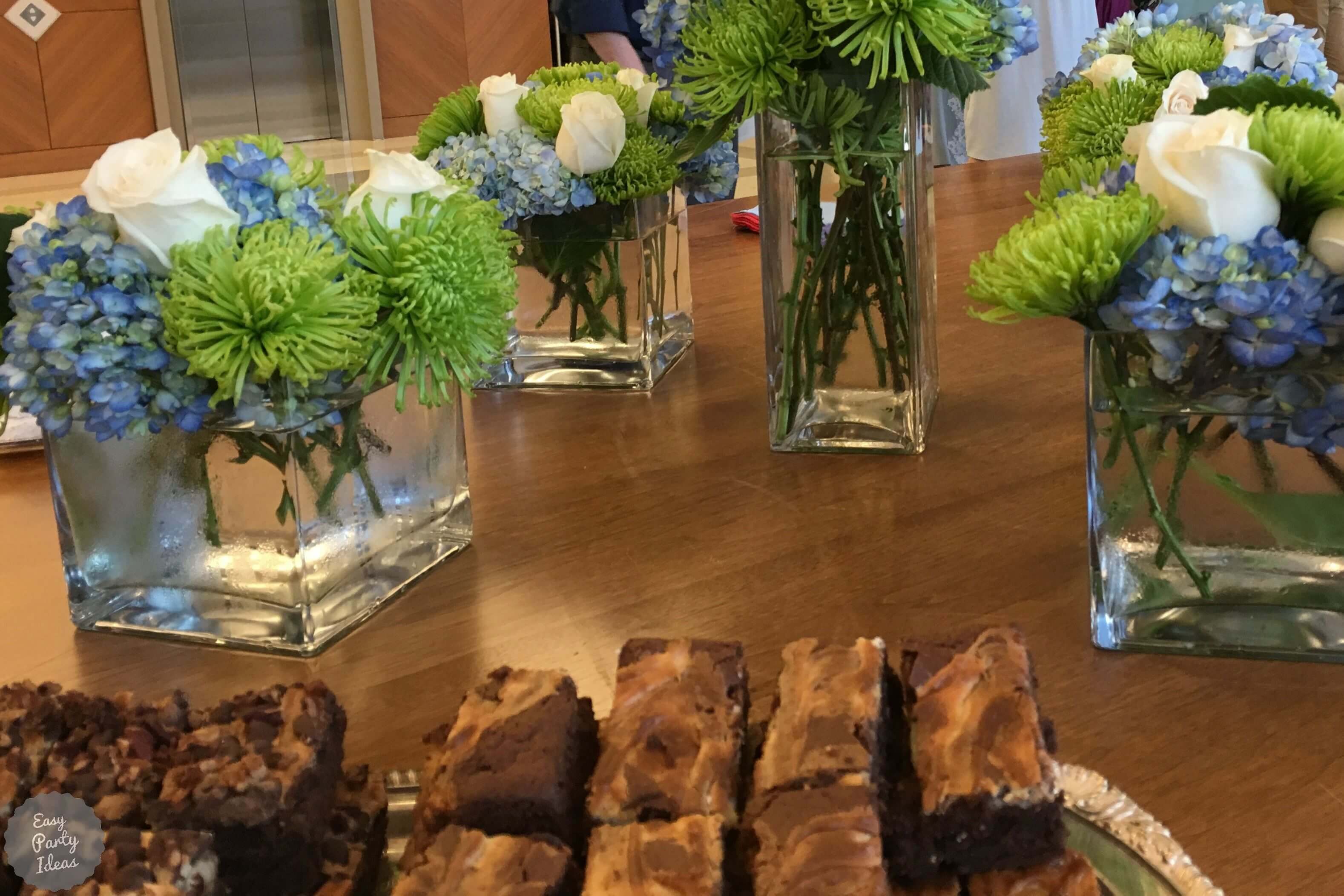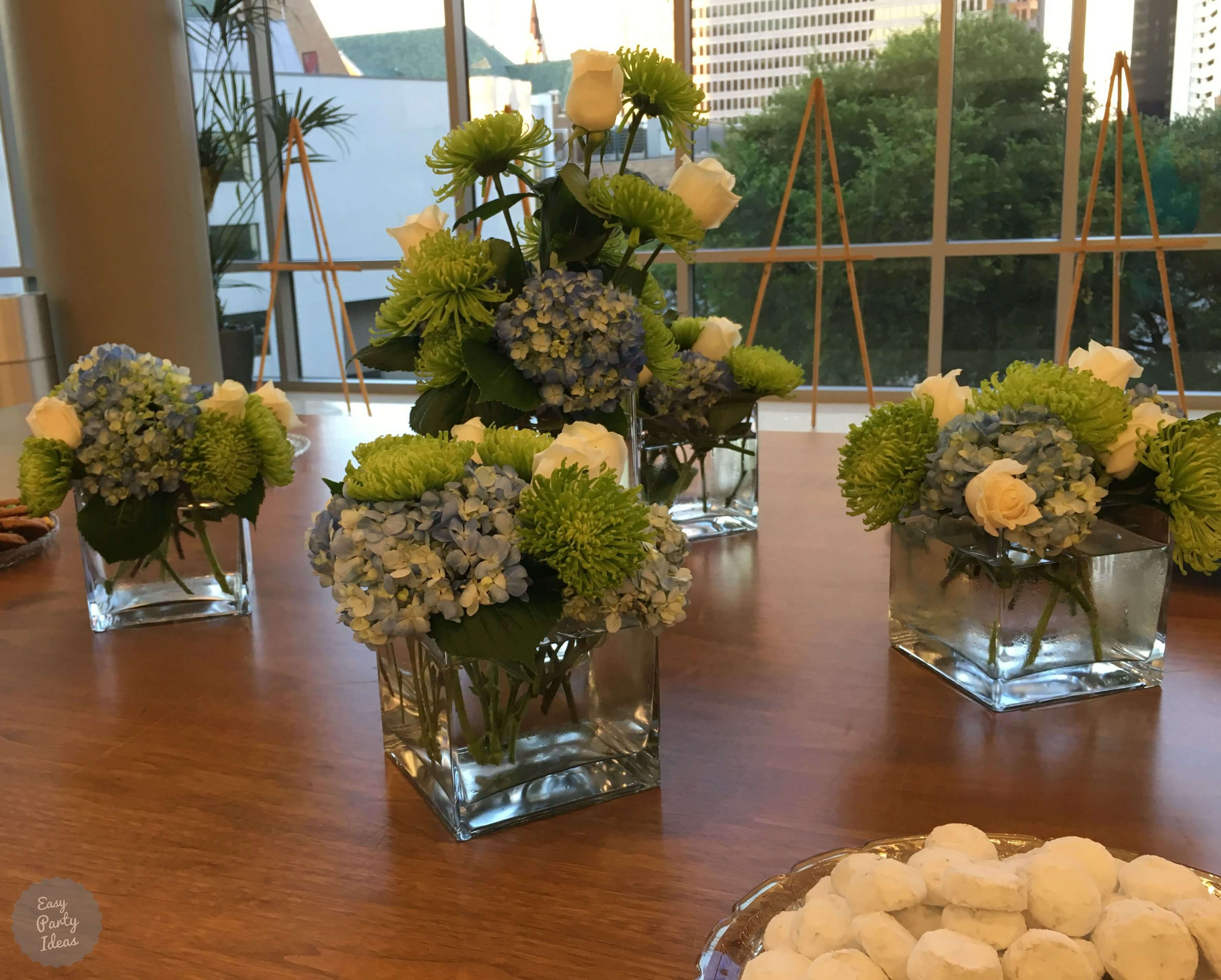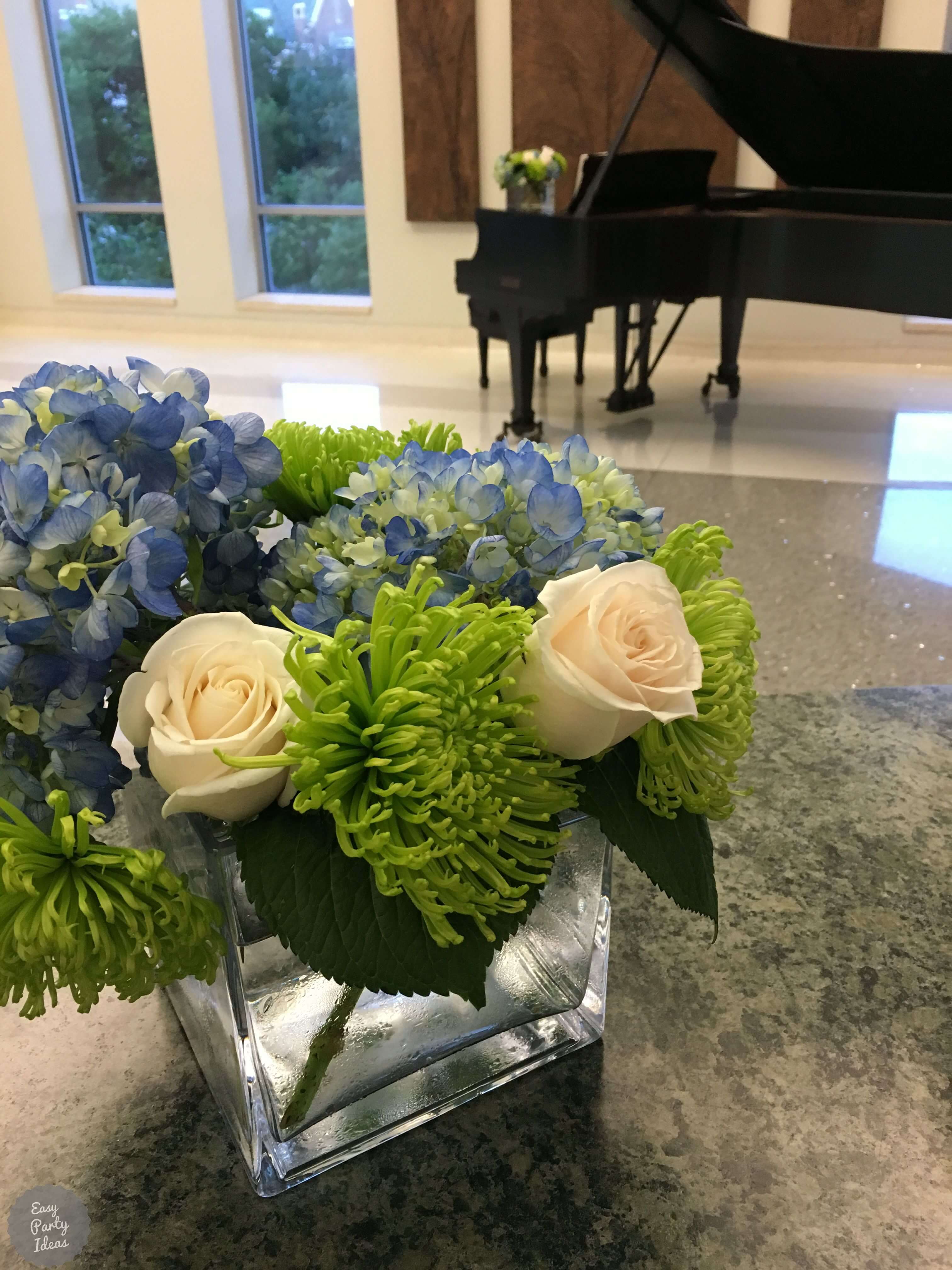 This centerpiece is simple yet beautiful! Used at a "daisy theme" luncheon, an old mason jar that has been painted and tied with a coordinating ribbon is the perfect container for the fresh looking flower.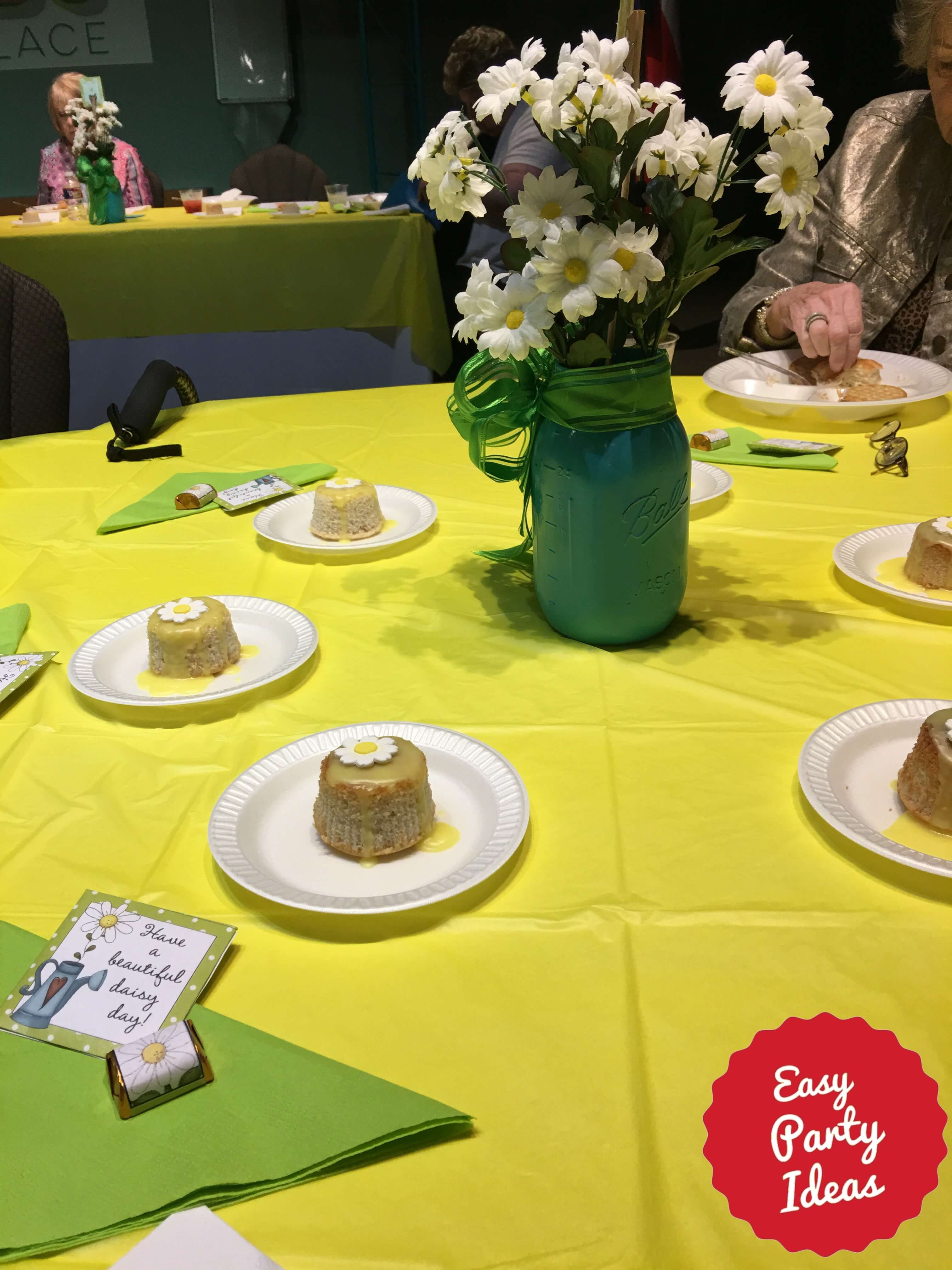 Pink roses! The ferns add a lot of softness to this arrangement!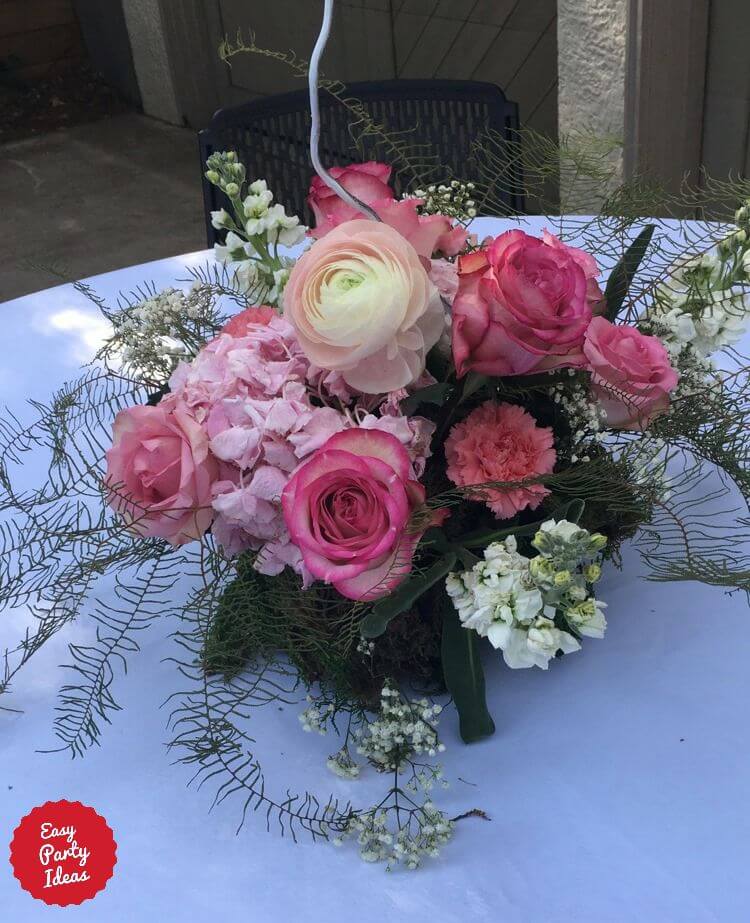 This rustic centerpiece was used at a barn dance with flowers and grasses found right there on the property, picked just before the party, along with some white daisies and yellow roses.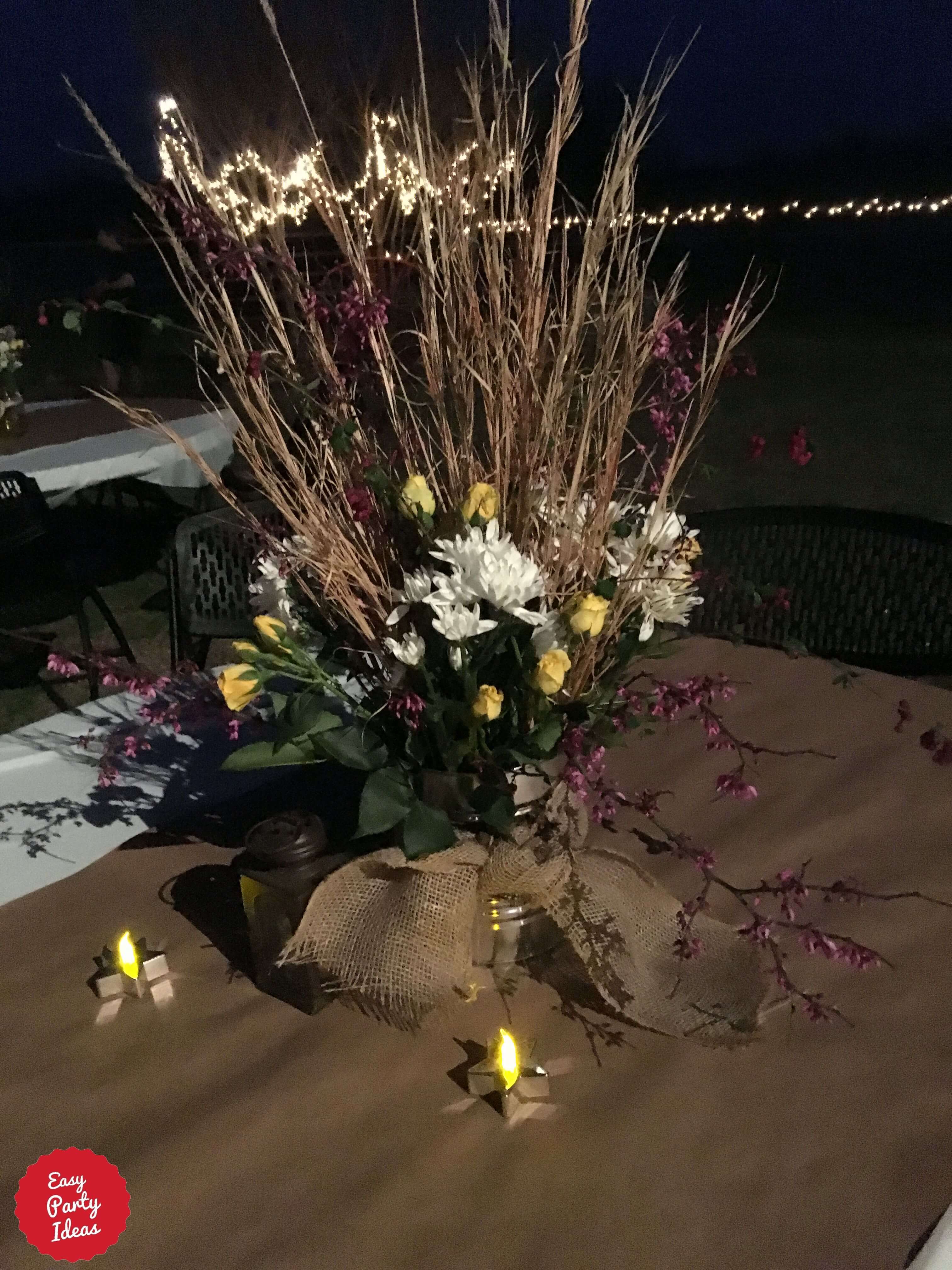 ---
Non-floral Centerpieces
Centerpieces don't have to be floral! This is a place setting at a luncheon devoted to music. Sheet music covered the table, old records were used as chargers, and 45s along with music-related canvases were in the center of the table.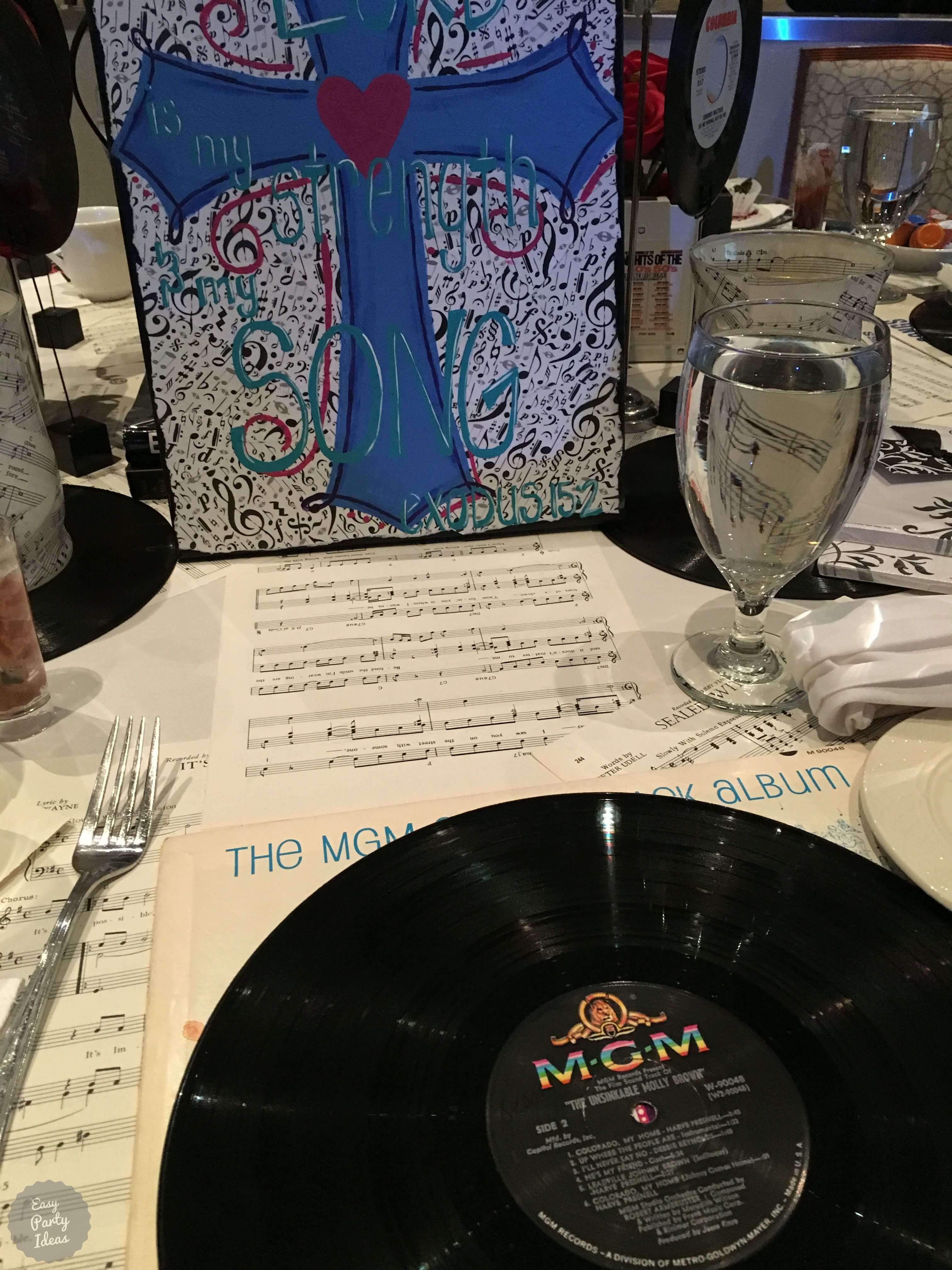 These disco beads and disco balls were a great compliment to tables at a 70's party.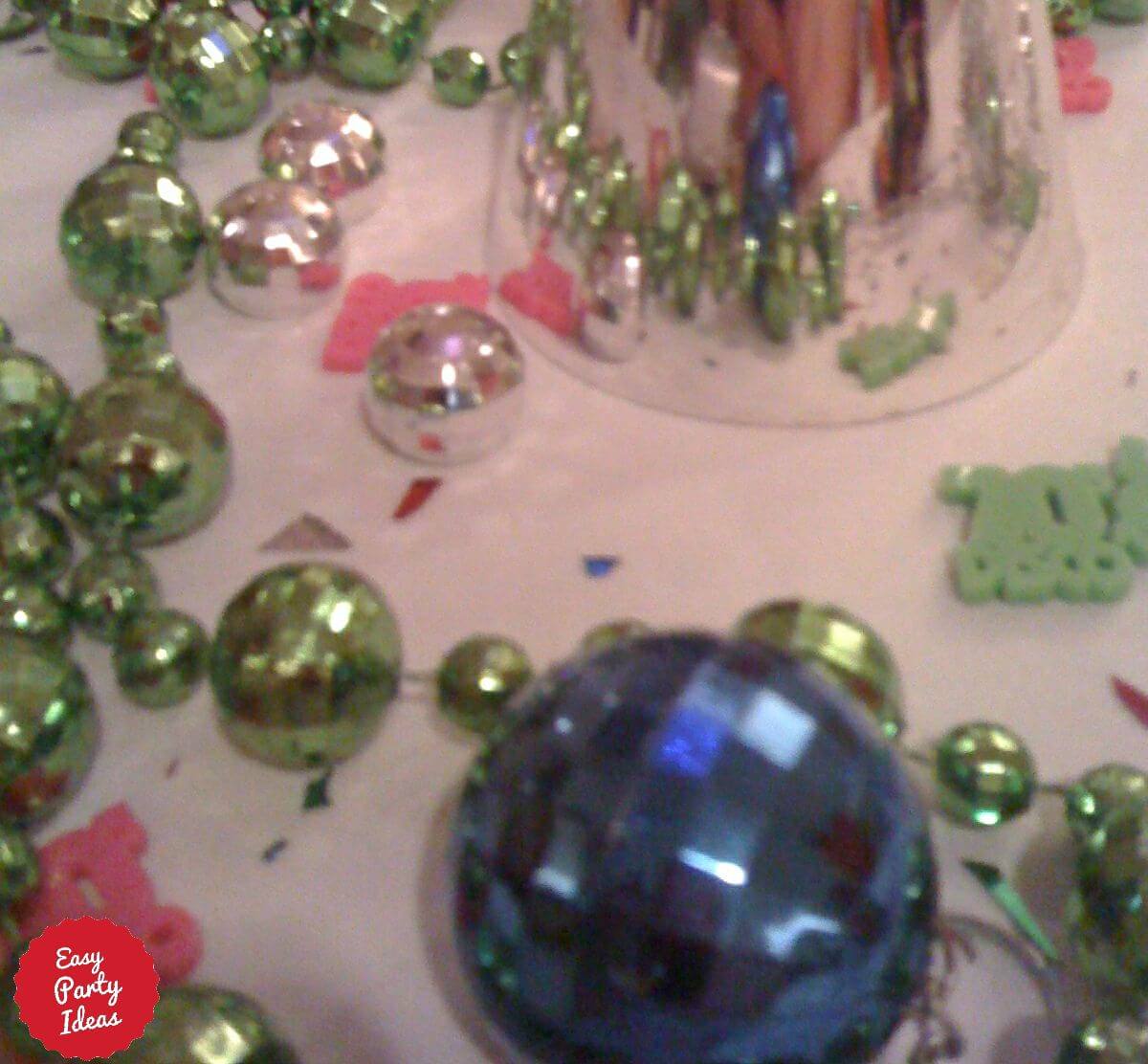 ---
Floral Party Decorations
Placing floral arrangements or other decorations around the room adds a festive touch and carries your theme over to everything, not just a centeralized location.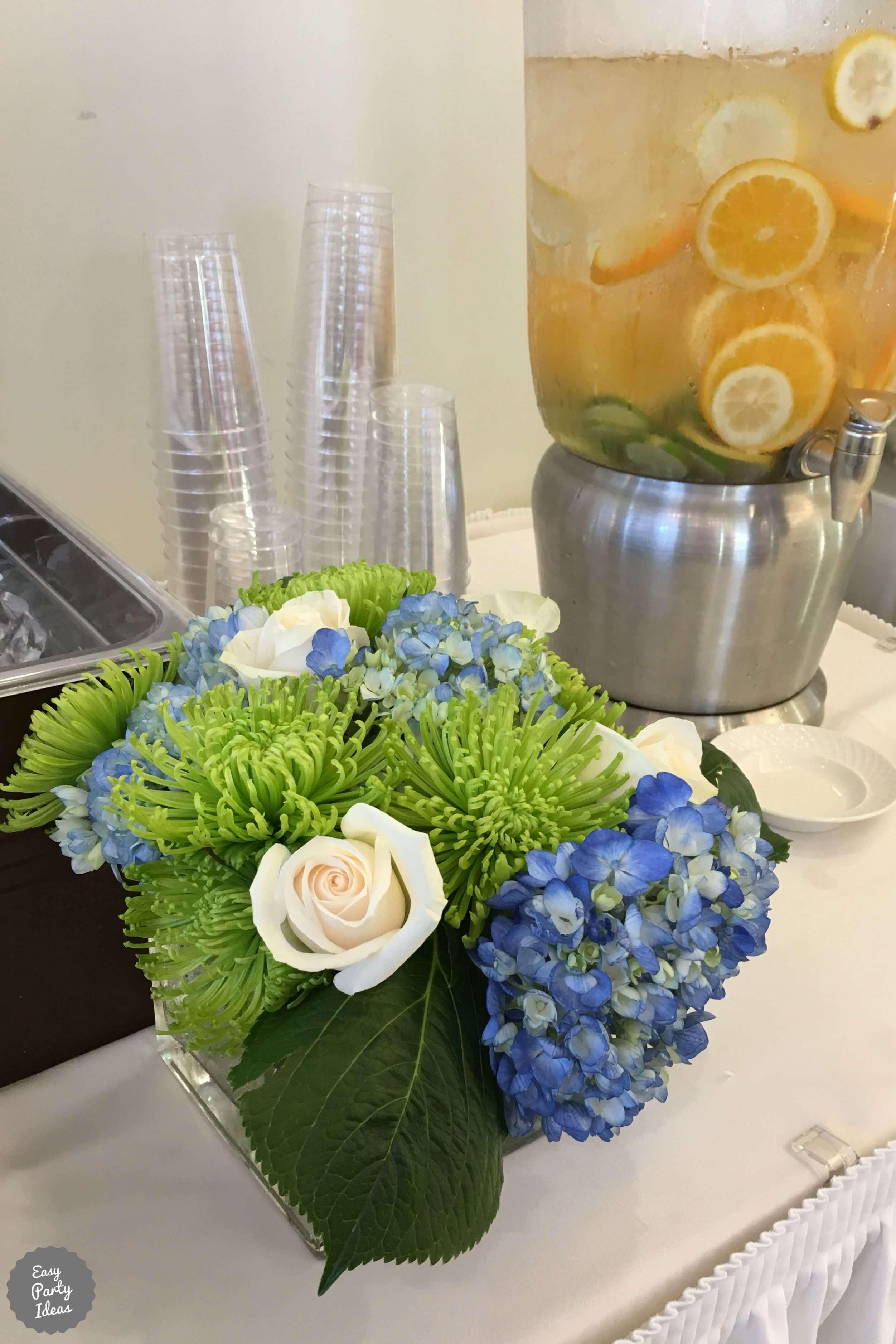 Share Your Decorations and Creations!
Thousands of visitors come to this website for inspiration. Share your images and decoration ideas here!
This site is a participant in the Amazon Services LLC Associates Program, an affiliate advertising program designed to provide a means for sites to earn advertising fees by advertising and linking to amazon.com.

Let's

Connect

!

More DIY Decoration Ideas

Photo Booth Ideas and Photo Backdrops