50th Birthday Cake Ideas
This post may contain affiliate links. Read our full disclosure policy. 
Need a 50th birthday cake?
Here are some fun birthday cake designs that could be used with a 50th adult birthday cake - especially if having an adult birthday party.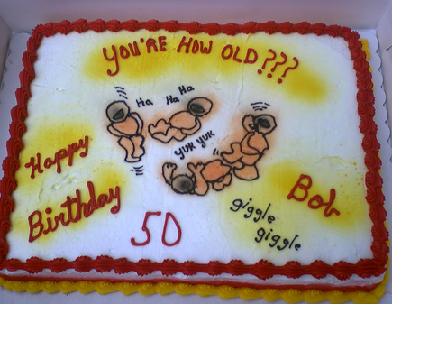 Photo by: http://www.flickr.com/photos/chiacomo/ / CC BY 2.0
Bet Bob got a kick out of this cake! I think it is pretty cute.  
More fun birthday cake designs:

Photo by: http://www.flickr.com/photos/edrussell/ / CC BY 2.0
Cute cake idea for a 50th birthday party!
More 50th Birthday Cake Decorating Ideas
Show Off Your Cake!
Show us your great cake and tell us how you did it!
This site is a participant in the Amazon Services LLC Associates Program, an affiliate advertising program designed to provide a means for sites to earn advertising fees by advertising and linking to amazon.com.

Let's

Connect

!

Great Parties Start Here...