40th Birthday Cake Ideas
This post may contain affiliate links. Read our full disclosure policy. 
A 40th birthday cake is a must for the 40th birthday milestone. Is that a good word for it? Some people love turning 40...others not so much!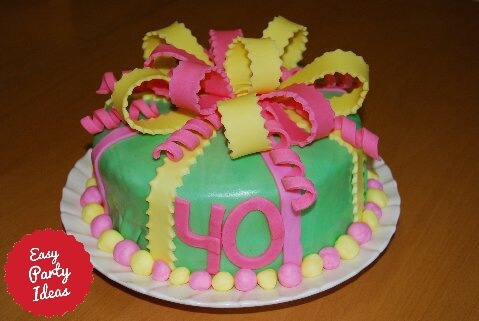 I think this is a really pretty cake and would work for any age, just change the number from a 40th birthday to whatever you are celebrating.
Photo shared by friend Maria


This cute birthday cake paid homage to the birthday boy - complete with his portrait! (I wonder if he really had green hair and goatee?) Anyway...
There are lots of great ideas that you can use for an adult birthday cake at the birthday party.
You could also model a cake on someone's interests such as the theater, cars, or travel.
Photo by: http://www.flickr.com/photos/epredator/ / CC BY 2.0
Show Off Your Cake!
Show us your great cake and tell us how you did it!
This site is a participant in the Amazon Services LLC Associates Program, an affiliate advertising program designed to provide a means for sites to earn advertising fees by advertising and linking to amazon.com.

Let's

Connect

!

Fabulous 40th Birthday Parties
Adult Birthday Party Games and Ideas