Muffin Madness
This post may contain affiliate links. Read our full disclosure policy. 
"Muffin Madness" is a very fun meeting idea, used regularly by a group of my friends for their get togethers. 
If you are always looking for a fun way to spice up a brunch or is a family friendly adult party idea, here you go!
This also make a great school event. Our elementary school hosted an annual "Muffins with Mom" morning before school. The kids loved having mom come in for breakfast, and the moms enjoyed getting to come share some time at school with their child and the other moms too.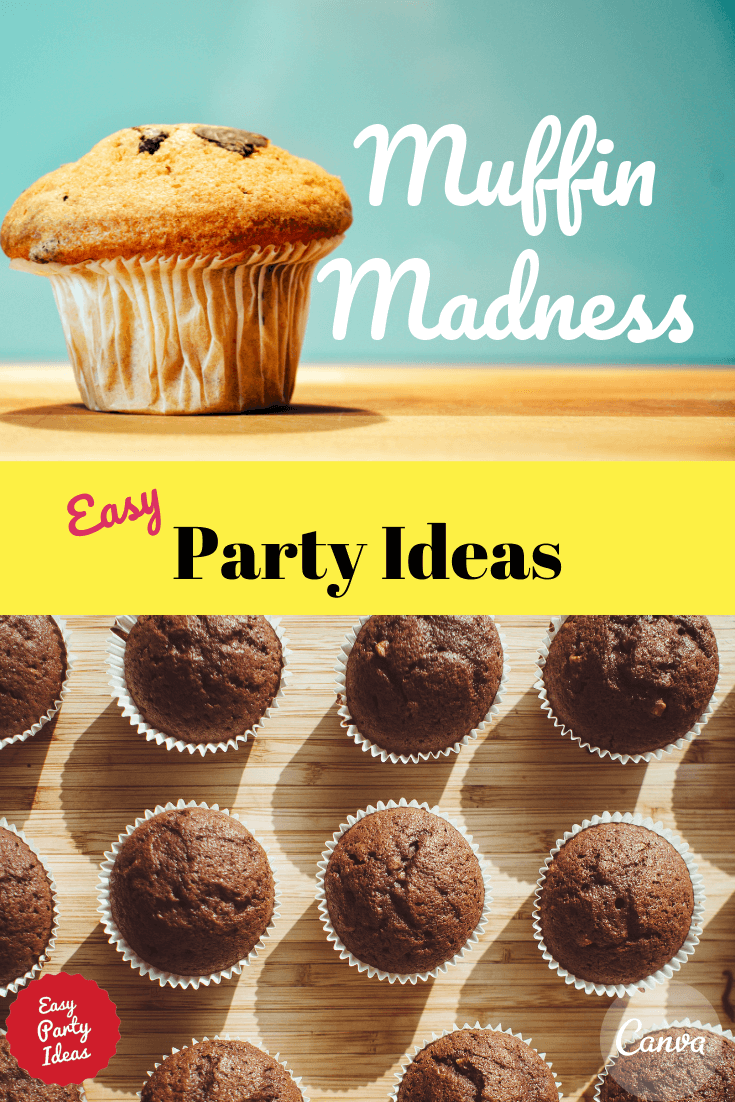 Planning Your Party
Here are some creative tips for your Muffin Madness event:

Have several people bring muffins, and ask each to bring a different variety so there will be a wide assortment of types. 
Let's not just stick with blueberry muffins either. How about cranberry, zucchini, carrot, strawberry, lemon poppy seed, or even chocolate chip muffins?
If you are a fan of the great TV show Seinfeld, you might also include a batch of muffin tops! (Use a Muffin Top Pan to get the most out of your batter!)
Bake muffins in cute cupcake wrappers

Use cupcake stands and towers to set a really attractive table.
Another fun idea is to have everyone who brings muffins also bring a stack of copies of the recipe. As a matter of fact, if you have the recipes in advance, you could collect them and publish into a themed cookbook to give at the event as a remembrance.
Include other baked items at your party. You could also include donuts or coffee cakes, cinnamon rolls and breads.

Coffee, tea, fresh juices and fruit will also go over especially well and compliment the muffins being served. 
---
Muffin Madness Recipes
Linda's Blueberry Streusel Muffins

1/3 cup sugar
1/4 cup butter, softened
1 egg
2 1/3 cup flour
1 T. + 1 t. baking powder
1/2 t. salt
1 cup milk
1 t. vanilla
1 1/2 cup fresh or frozen blueberries, rinsed and drained on paper towels

Topping:
1/2 cup sugar
1/3 cup flour
1/4 cup butter
1/2 t. cinnamon

Combine topping ingredients and place in refrigerator while making muffins.
Combine sugar and butter in a mixing bowl until light and fluffy. Add egg, beating well. Add dry ingredients alternately with milk, stirring well after each addition. Stir in vanilla and blueberries.
Spoon into greased muffin tins filling 2/3 full.
Sprinkle topping on top of batter.
Bake at 375 degrees for 25-30 minutes or until golden brown.
Makes 1 1/2 dozen.
This site is a participant in the Amazon Services LLC Associates Program, an affiliate advertising program designed to provide a means for sites to earn advertising fees by advertising and linking to amazon.com.

Have A Great Party to Share?
We want to hear all about it!
Let's

Connect

!

You also might like...