Matthew's Fortieth Birthday Party
Planning a Pub Party
This post may contain affiliate links. Read our full disclosure policy. 
Planning a Fortieth Birthday Party is a special event.
You want to really honor the person who is turning 40th. They are somewhere between the funny Over the Hill type parties, but not quite ready for the big blowout 50th birthday celebrations.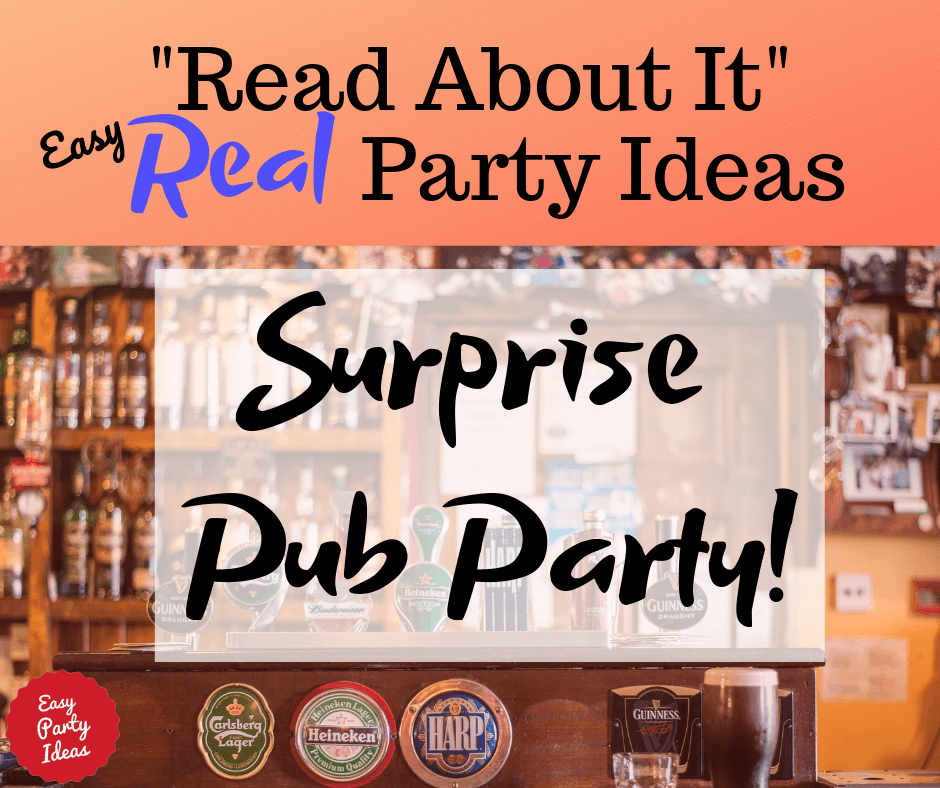 We think you'll find the description of Matthew's party, along with the one below perfect for a 40th Birthday Celebration.
Matthew is a dear friend who loves an Irish themed pub in our neighborhood. Actually, we all love it!
This pub is great because it is dark with little booths, and it serves Irish beers by the pint along with foods like Shepherd's pie, fish and chips, and the like.
Another great thing about this pub is the music. They have live or recorded Irish celtic music every night, and some nights even play pub trivia which is popular in pubs.
His wife decided to throw him a fortieth surprise birthday party.
Around the time of his 40th birthday, Matthew's favorite band was scheduled to play at the pub. His wife loves to plan parties, and this was the inspiration she needed to get started on another one of her great adult party ideas!
So that is when she became to organize a little surprise birthday party for him...
They showed up there for dinner (supposedly with just one other couple) and instead found tables full of friends!
We all had a great time eating dinner together and enjoying the music. They served a giant cookie cake too.
It was a great party – rather than just going to a restaurant or bar, this location was unique and different so it was really memorable!
---
Another fortieth birthday party idea...a Pub Party at Home
Another friend of mine took this a step farther for a party for her mother-in-law, who was from the U.K. This wasn't for a fortieth birthday party, but it could easily be used for one.
Rather than go to a pub, she converted her to home to be a pub!

She covered the walls with dark brown felt to make it look like the inside of a pub. Then she hung up dart boards and pictures like what you might find in a pub. Union Jacks were flying and hung around.

Drinks were served by the pint in special pub glasses.
Want to throw this party yourself? Here are links to the list of supplies you'll need: