Birthday Party Game for Teenagers
This post may contain affiliate links. Read our full disclosure policy. 
A fun birthday party game for teenagers is to create your own Twister game, but instead of colored spots, use things related to the birthday person likes.

Setting up your personalized Birthday Party Game for Teenagers
Step One - Getting Started on Creating Your Game
If you purchase a Twister game, you'll get a mat with four rows of large colored circles: red, yellow, blue and green.
Shop for a teenage birthday party games like Twister.
If you don't want to use a twister mat, you can use a large white tablecloth, bed sheet or piece of fabric. You can iron on images, tape them on, or paint them on.


Step Two - Creating Your Birthday Game
Adapt the mat by placing or painting images in place of the colored circles.
For example, if the birthday person likes volleyball, Hunger Games, dogs and has blue as their favorite color, then you could redo the red circles as Mockingjay pins (Hunger Games), redo the yellow circles to be volleyballs and redo the green circles to be dogs. Then leave the color blue since that is their favorite color.
Here are some suggestions for ideas for circles:
Favorite Sports
Favorite Sports Teams
Favorite Activities
Favorite Places to Go
Favorite Cities to Visit
Favorite Animals
Favorite Colors
Favorite Flower
Favorite Songs
Favorite Singers/Bands
Favorite Books
Favorite Movies
Favorite Broadway Musicals
Favorite Actress/Actresses
Favorite TV Shows
Favorite Cartoons
Favorite Anime characters
Favorite Play
Favorite Foods
Biggest Accomplishments


Step Three - How to Play this Party Game for Teenagers
Once you have adapted the Twister mat, you can still use the spinner which will tell each player to put down their hand or foot, which one and where. For example, "left foot on the volleyball."
 
---
More Ideas for Teenager Birthday Party Games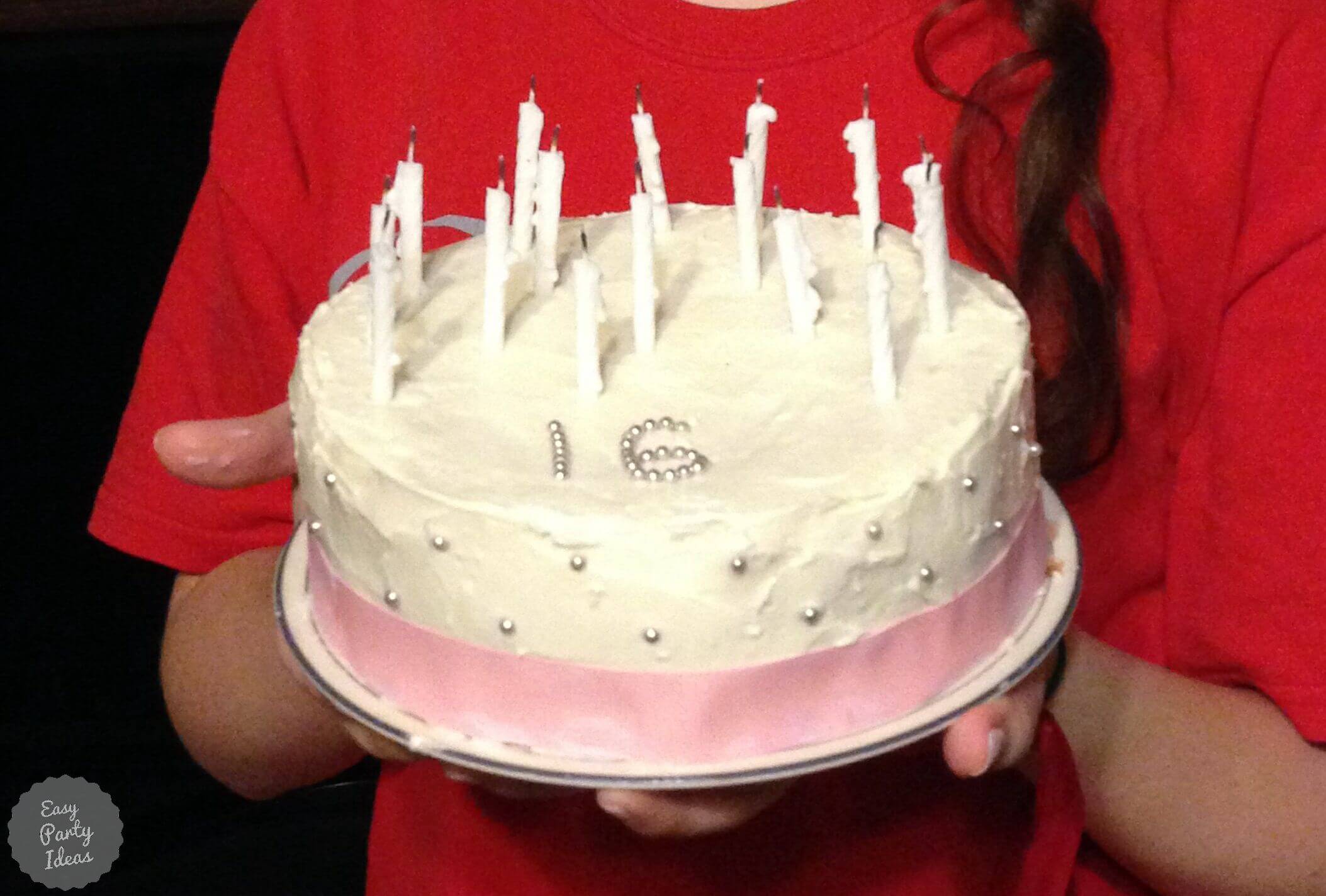 Other ideas for customizing your Twister mat could be...
use images of friends faces who will be at the party
use related images of an interest, such as if you like to travel...use images of different places. This would be great for an around the world teen party!
use things related to your party theme. If a western theme, you could use a horse, cowboy hat, cactus, rope, longhorn steer, pistol, bandana, etc. Any party theme could be used for the mat. 
This site is a participant in the Amazon Services LLC Associates Program, an affiliate advertising program designed to provide a means for sites to earn advertising fees by advertising and linking to amazon.com.

Let's

Connect

!

Most Popular Ideas
Scavenger Hunt Birthday Party Game for Teenagers