Shared Birthday Cake
This site contains affiliate links to products I recommend, many of which I use and love. If you click on a link and make a purchase, I may receive a small commission at no additional cost to you. This helps keep the info on this site free of charge! Get the scoop here.
I've been to several parties where two birthdays are being celebrated. At a co-birthday party, there are a few birthday cake options.
Sometimes this type of party happens when two siblings or friends have birthdays close together.
It also often happens in offices or in the workplace, when all birthdays might be celebrated for the month at one time.
One is to have a separate cake for each person.
Another idea is to share a cake. Here are some great birthday cake ideas for celebrating multiple birthdays.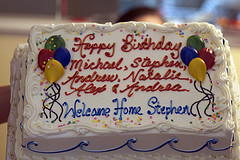 Photo by: http://www.flickr.com/photos/randysonofrobert/ / CC BY 2.0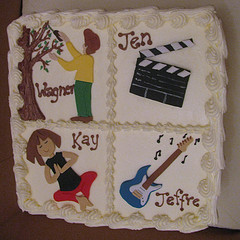 Photo by: http://www.flickr.com/photos/edenpictures/ / CC BY 2.0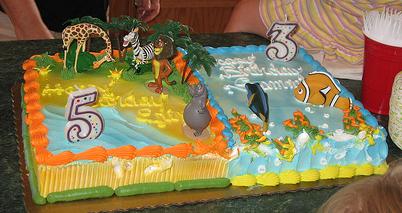 Photo by: http://www.flickr.com/photos/stacey-family/ / CC BY 2.0

Add your shared birthday cake to this page!

This site is a participant in the Amazon Services LLC Associates Program, an affiliate advertising program designed to provide a means for sites to earn advertising fees by advertising and linking to amazon.com.

Let's

Connect

!