Map Cake
I love to travel, and that includes lots of maps! A cake based on a map would be perfect for someone like me, and for the favorite traveler in your life!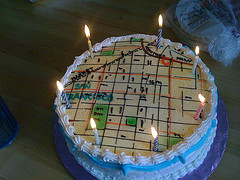 Photo by: http://www.flickr.com/photos/shazbot/ / CC BY 2.0

This cake is made to look like a map, and would be a perfect travel theme cake for an adult birthday who likes to travel or who does a lot of traveling with their job.
Other ideas for a travel cakes include making a cake to look like a globe or a mode of transportation.
---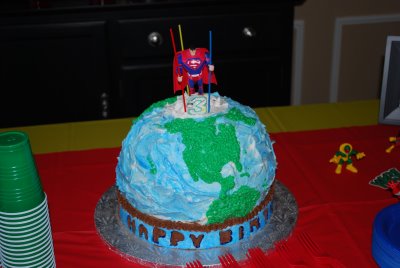 Courtesy of http://thewrightsofpassage.blogspot.com/



---
Photo by: http://www.flickr.com/photos/mooseblend/ / CC BY 2.0

Add your Map Cake to this page!
Other uses for this cake include a bon voyage party, vacation party, road trip party, or around the world party.

---
Have a Great Cake to Share?
Show us your great birthday cake and tell us how you did it!
---
Let's

Connect

!
---
Let's go Traveling