Guitar Cake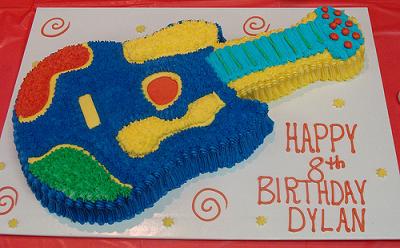 Photo by:
http://www.flickr.com/photos/justjennifer/ / CC BY 2.0
This cake shaped like a guitar is perfect for a music lover's birthday party, having a music cake theme.
Who doesn't love music, right? It is the international language. And it doesn't matter if your favorite is rock and roll, country or classical. This design will work for all music lovers.
This cake is also perfect for a rock star party.
To make this cake, it will be easiest to use a
guitar cake pan
. Then just use your favorite colors! Don't limit this cake to a birthday, but you can also have it for a concert after party!
---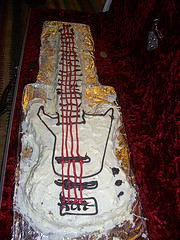 Photo by: http://www.flickr.com/photos/stickergiant/ / CC BY 2.0

Here is another guitar shaped cake.

---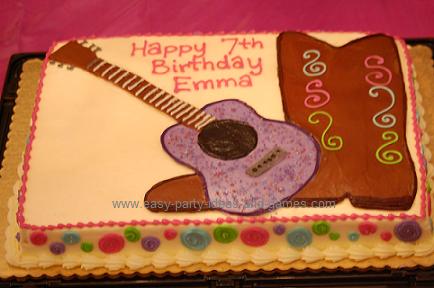 This cake with the drawn guitar image is so cute and a useful idea for anyone looking to a add a western flair to their party.
Serve this guitar cake at a cowboy party.

Let's

Connect

!