Barbie Cake!
Ok, you see them often, but I guarantee you that every time you bring out one of these cute cakes with a Barbie in it, the girls go wild!! It is perfect for any Barbie Party.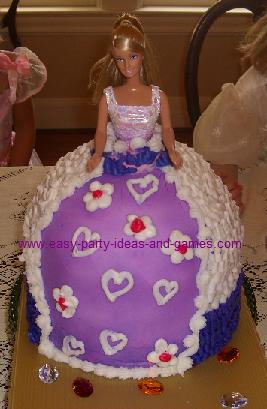 Back when I was a little girl, doll cakes were decorated with the head and torso of a doll, but that was it. No legs inside that beautiful skirt.
Today, you'll often find a Barbie at the center of the cake. You can wrap her legs in plastic wrap if you wish, to make cleanup a little easier, and of course don't insert her until after the cake has cooled!
We've done this type of cake at our house, using a Polly Pocket doll. It was very cute, and very special!
~Shared by Lisa M.

Share your Barbie Cake on this page!
---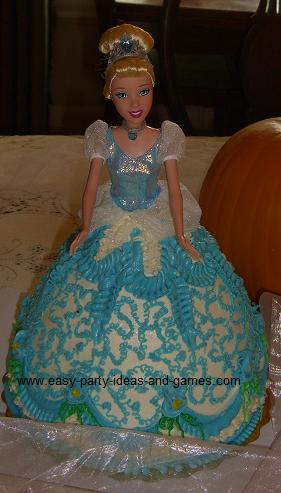 Here is another cute doll cake!
~Shared by Lisa M.

---
Photo by: http://www.flickr.com/photos/etereal9/ / CC BY 2.0
This is an easy alternative cake to the idea of having the cake be a dress for the doll. Simply pose a Barbie on top of the cake! 
---
Cake Toppers
Another easy way to include Barbie on your cake is to use inexpensive
Barbie Decopac Cake Toppers
---
Have a Great Cake to Share?
Show us your great birthday cake and tell us how you did it!
---
Let's

Connect

!
---
Planning a Barbie Party?